Get to Know Your NYC Foot Surgeon: Dr. Mariola Rivera
Posted by admin on Monday, March 13th, 2017
If you were to Google the phrase "NYC foot surgeon," you would be confronted by more than 800 results. Google "NYC podiatrist" and there are more than 17,000 results. There are plenty of foot specialists in Manhattan who can treat issues such as chronic pain, deformity and acute injuries.
But your visit is more than just an exam or treatment; it's other aspects such as patient-doctor rapport and "bedside manner" that lead to a positive, productive visit. You want to feel comfortable in your podiatrist's office, as though your concerns are heard and your preferences are taken into consideration when treatment is prescribed. You want to be able to laugh a little, even when you feel nervous. You want a doctor you connect with, and someone who is passionate about the work they do.
In our "Get To Know Your NYC Foot Surgeon" series, we feature interviews with our care providers so you can get to know us better, whether you're a prospective patient or a current patient. First up is Dr. Mariola Rivera, a NYC foot surgeon who is bilingual in Spanish and English.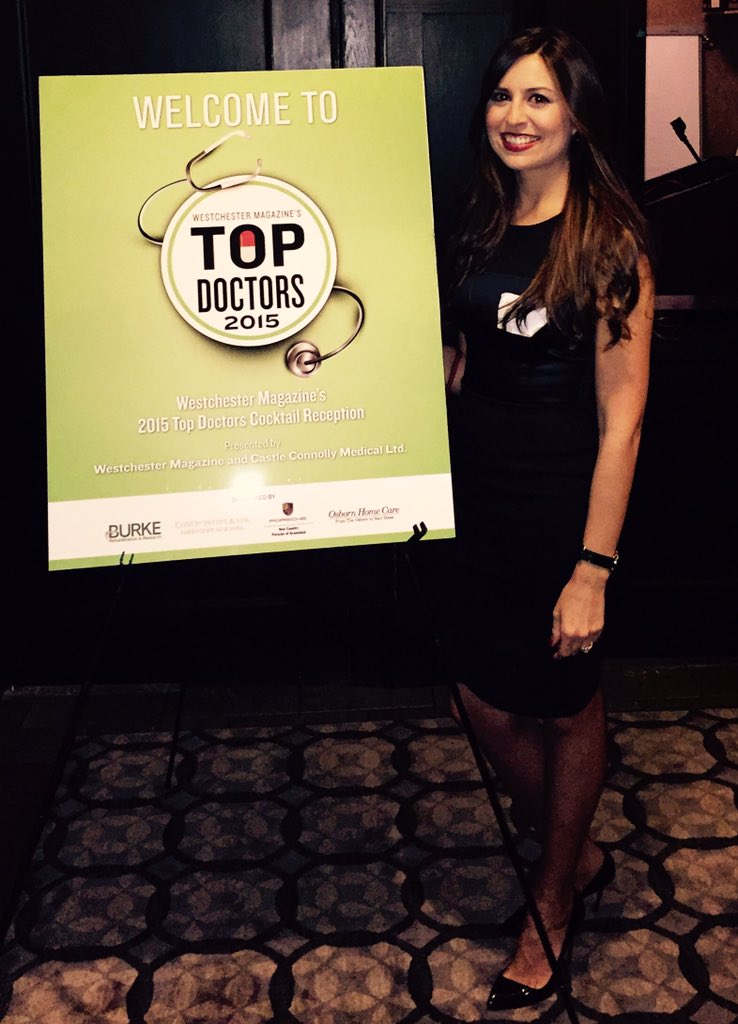 Meet Dr. Mariola Rivera, DPM
What first inspired you to get involved in the medical field? 
Since early childhood, I practiced ballet dancing, which has a significant impact on the feet. That inspired me to help other dancers in the future. As a teenager, I always said, 'I like science, but I also enjoy the arts.' My favorite subjects in school were chemistry, math, and science. I had a strong desire to help people and solve problems. Whenever someone was sick at school, I was always helping treat them. For college, I was undecided between architecture and medicine.  However, I decided to pursue medicine because it was a combination of science and art, plus it involved a lot of interpersonal interaction.
Why did you choose to go through the extra schooling to become a surgeon?
After earning my bachelor's degree in pre-medicine, I completed an internship in cardiovascular surgery. That experience convinced me that I wanted to perform surgeries. As artist, I loved doing very meticulous work with my hands, so it was a natural progression, moving away from general work to perform procedures.
How did you end up choosing to specialize in the foot and ankle?
I started shadowing a podiatrist in the town where I grew up, and I found that his profession was a perfect fit for me. He was able to treat athletes like dancers, he could perform surgery and there was a great deal of social interaction.  I believe that I chose a great career where I still have the opportunity to meet people from all over the world. I enjoy helping them by using my skills.
What do you love about your patients?
I have a lot of patients that I now consider friends. We have great conversations on virtually any topic! I think I treat my patients like they are part of my family. I identify with them and I find it very fulfilling when I can get them in a place where they are pain-free.
What personality traits help you excel at work?
I'm friendly, relaxed and easygoing. These traits help me daily as I analyze and solve the problems that my patients encounter.
What activities do you enjoy to stay fit?
I enjoy walking in the city, along with fitness personal coaching, which I try to perform twice a week.
What's on your iPod during a workout?
I like Spanish Pop. My favorite artist is Enrique Iglesias
What are your favorite foods to eat?
I love Japanese Asian Fusion cuisine and Spanish Tapas.
What was the last thing you watched on TV?
The Oscars!
What's an ideal day off like for you?
I  love it when I get to spend the day with my son, walking in Central Park and exploring new places in New York City.
What makes your family unique? 
We are a very close family. We like to spend time together as much as we can. We enjoy simple things like watching TV together, as well as adventures such as road trips.
What's your favorite holiday and why?
My favorite holiday is Christmas because it is a holiday that's full of joy and happiness. Plus, I love any opportunity to spend time with my family.
Where was your last vacation?
My last vacation was to Spain. I really enjoyed having the opportunity to expose my son to the culture that is part of our heritage.
What is the best piece of advice you've received?
"Always treat your patients like they are your relatives."
Do you have any quotes that you live by?
"Always pursue your dreams and never give up striving toward whatever it is that you want to achieve."
What personal life goals are you working on right now?
I'm working on keeping myself up-to-date in technology and science so I can always bring my patients the best, most innovative care available. I like to enrich my knowledge so I can solve any foot and ankle problem that affects my patients.
What is one thing patients would be surprised to learn about you?
I'm a very caring physician — and, believe it or not, I never forget any conversation that I have with my patients! I'll always do my best to help my patients to overcome any injuries or issues they're facing. 
If you're suffering from a foot or ankle ailment, turn to some of the top NY foot surgeons! Request your foot/ankle consultation with Dr. Mariola Rivera at

The Center for Podiatric Care and Sports Medicine

in NYC by clicking 

here

.
If you have any foot problems or pain, contact The Center for Podiatric Care and Sports Medicine. Dr. Josef J. Geldwert, Dr. Katherine Lai, Dr. Ryan Minara and Dr. Mariola Rivera have helped thousands of people get back on their feet. Unfortunately, we cannot give diagnoses or treatment advice online. Please make an appointment to see us if you live in the NY metropolitan area or seek out a podiatrist in your area.