Ankle Replacement: More Popular Than Fusion
Posted by Jenn F. on Tuesday, December 23rd, 2014
This time of year, we see a lot of people coming into the office for elective surgery. The winter holidays are a good time to kick back, rest, and recuperate—so you can be in peak condition for the year ahead. It's cold and blustery outside, so why not stock up on hot cocoa and your favorite movies, put your feet up, and consider how much your life can be improved by ankle joint replacement? There are roughly 50,000 new cases of end-stage ankle arthritis diagnosed each year. For many of these patients, total ankle replacement offers the promise of greater mobility for a decade or more.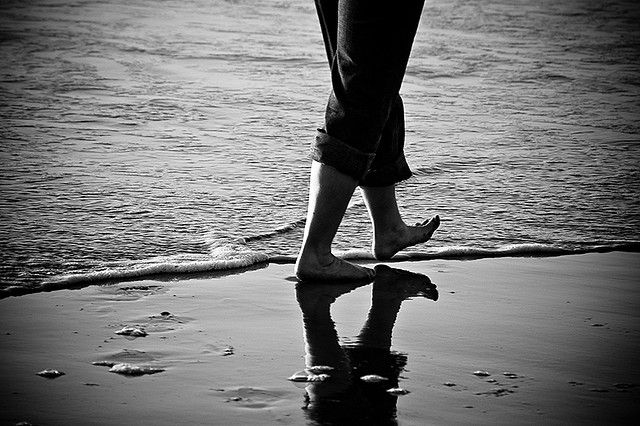 Replacement Ankles Climb In Popularity
Replacement hips and knees are common procedures, but riding on their heels is the ankle replacement. In the past, ankle fusions were the standard intervention to increase flexibility and range of motion. Screws and plates fused the joint into one continuous bone to relieve pain, but patients found they weren't able to get around like they used to.
Newer mobile bearings help patients stay active—climbing stairs, hiking, skiing—without placing undue stress on nearby joints. At first, replacement ankle joints had to be replaced every five years, but newer ankles can last anywhere from 10 to 15 years. As a result, more and more insurance companies are providing coverage for ankle replacement surgery.
The best candidates for ankle replacement surgery are people in their 40s, 50s, and 60s who were very active and athletic in their youth—but who have suffered repetitive injuries and arthritis in later years. It's hard to say which brand or type of ankle device is best, since it all depends on the individual's condition and lifestyle. We have done replacements on people who had fusions in the past as well, so don't assume you are not eligible for the newer implants.
With ~80,000 ankle fusions performed a year, it's still the prevailing choice. Older, more sedentary patients who want a more permanent solution are still opting for fusions. However, the number of total ankle replacements has increased 15-20 percent a year for the last several years, with a projected 16,000 procedures this year, according to the Wall Street Journal. So more and more people are choosing ankle replacement than in the past.
What Can Ankle Surgery Patients Expect?
With a replacement, you may be discharged right away or opt to stay in the hospital for the weekend to be monitored. Most people will feel well enough to stop pain medication within three days. After three months of physical therapy, you can expect to resume many activities—swimming, cycling, walking, elliptical training. You'll notice continued improvement each month, and should end up at 90 percent or greater.
Alternate Treatments for Ankle Arthritis
If you're in your forties, the idea of getting a few more new ankles may not be very appealing. Many patients try to squeak by on anti-inflammatory medication, steroid injections, and physical therapy for a while. We do typically start patients off on non-invasive treatments or put them in braces, but there is not much these therapies can truly do once the cartilage wears away and causes bone-on-bone friction.
Both our NYC sports medicine centers (in Manhattan and Westchester) offer groundbreaking platelet-rich plasma injections. PRP therapy uses the body's own turbo-charged blood platelets to stimulate new collagen fiber growth and repair. Scientific studies evaluating this treatment for arthritis are still few, but many patients have experienced noticeable improvements with this minimally invasive intervention. We require that all patients undergo exams to determine candidacy for PRP injections or other ankle procedures.

Ask Our NY Podiatrists About Ankle Surgery
We'd love to go more in-depth about ankle fusions, ankle replacements, and alternative therapies for ankle arthritis in New York. Please contact us today to schedule a consultation at one of our New York sports medicine centers in Manhattan or Westchester.
If you have any foot problems or pain, contact The Center for Podiatric Care and Sports Medicine. Dr. Josef J. Geldwert, Dr. Katherine Lai, Dr. Ryan Minara and Dr. Mariola Rivera have helped thousands of people get back on their feet. Unfortunately, we cannot give diagnoses or treatment advice online. Please make an appointment to see us if you live in the NY metropolitan area or seek out a podiatrist in your area.